Press release – Use the green technologies already developed
Our climate and environment desperately need more action and less talk, stresses former Odense mayor
Has the long-standing and former mayor of Odense Municipality, Anker Boye, become the Danish equivalent of Sweden's Greta Thunberg in her old age?
Probably mostly no, but then again, no.


In one respect, the comparison is valid. Like Greta Thunberg, Anker Boye also complains that there is far too much talk about climate and the environment – and too little action if we are to achieve the goals of the Paris Agreement and the climate law adopted by the Danish Parliament in 2020.
– Yes, I don't think anyone can disagree with the greenhouse gas reduction targets for 2030 and 2050 respectively, admits Anker Boye. On the other hand, he believes that there are some gaps in terms of both guidance and action to reach the finish line.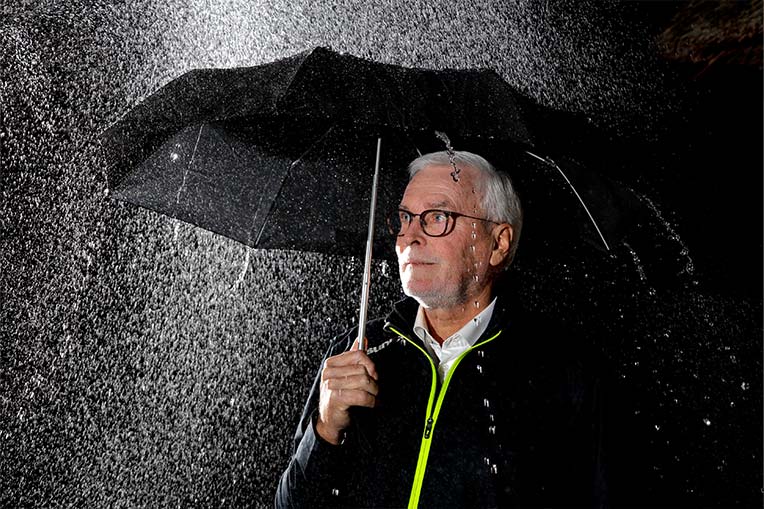 It is neither difficult nor particularly costly to install systems that have been documented to put an end to water waste, Anker Boye believes, and at the same time encourages far more public and private building owners to make use of the already developed green technology.
– That it is upcoming and newly developed green technologies that will pave the way is to some extent understandable. What I do not understand, however, is why society does not make much more use of the green technologies that have already been developed and are ready to use, with clear benefits for the environment, climate and economy.
– Let me give you an example. It is the huge waste of water that takes place every day and certainly does not help the climate accounts.
In the EU, we are talking about 24% water waste annually. This waste is mainly caused by water leaks from old and leaking pipelines in both private and public buildings.
There are now installations and systems, for example from the Odense-based electronics company DanTaet, which can protect buildings and properties against water damage and thus water loss through constant monitoring.
Water is a precious resource, and when the solutions to avoid large amounts of water waste have already been developed and well documented, it seems obvious that the municipal, regional, state and private owners of our buildings and properties should make much more use of existing solutions to reduce water waste, Anker Boye encourages.