STOP WATER DAMAGE WITH RECOGNIZED LEAK PROOFING
From mild skeptics to almost geeks
The managers' commitment to avoiding water waste and water damage in municipal institutions and buildings slowly but surely rubbed off on the technical service staff in Frederikssund Municipality.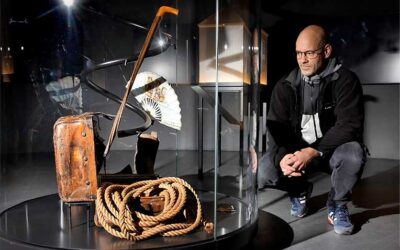 H.C. Andersen had a rope ready to secure his life
When Odense City Museums built a new museum in 2019, leak protection was a natural part of the planning process.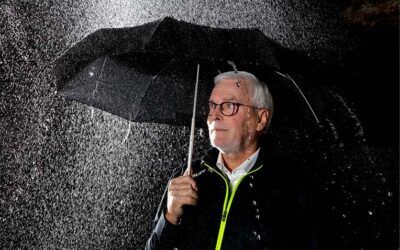 Use the green technologies already developed
Former Odense mayor Anker Boye may have become the Danish equivalent of Sweden's Greta Thunberg in her old age.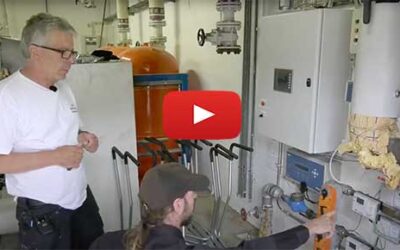 See the benefits of leakage protection at Vejlebroskolen (movie)
Watch a video on how leak proofing has led to significant savings on both water bills and insurance.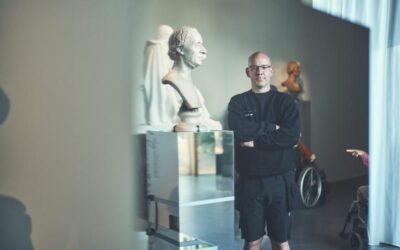 H.C. Andersen's house is protected against water damage
Every year, more than DKK 2 billion worth of water damage occurs in Denmark. But with the right knowledge of leakage protection, consulting engineers can save clients millions of euros in water damage restoration costs. HC Andersen's house in Odense is protected against this kind of thing.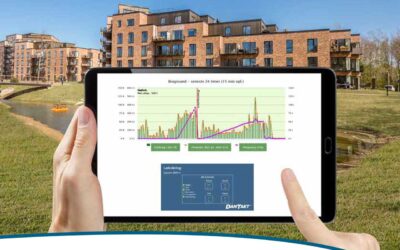 Active energy optimization with DanTaet AERS
The DanTaet Alarm and Energy Recording System (AERS®) together with DanTaet leak detectors provide an excellent tool to combat water damage and resource waste.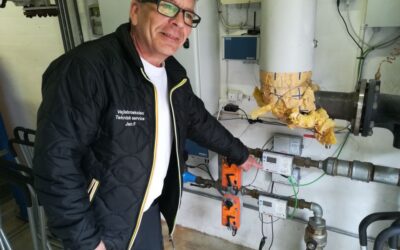 Press release from Ishøj Municipality
Read the press release from Ishøj Municipality on savings through preventive action against water waste and water damage.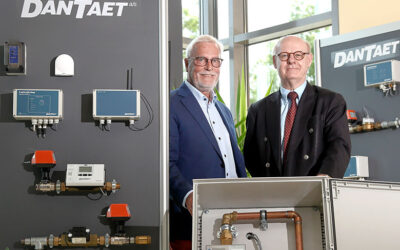 Anker Boye joins the fight against water damage
Former Odense mayor Anker Boye joins the Odense company DanTaet as a newly appointed senior advisor in the fight against water damage and the large waste of water they cause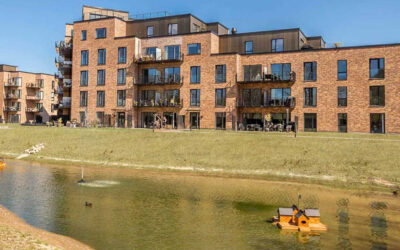 Green, greener, greenest
Being green is also a competitive parameter, so we are going all-in, says Frederik Barfoed, Executive Vice President of Barfoed Group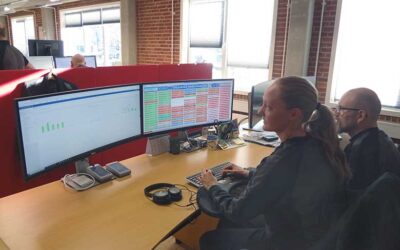 Leakproofing at a glance
The technicians in Ishøj Municipality are enthusiastic about the combination of the leakage protection system and the Alarm and Energy Registration System.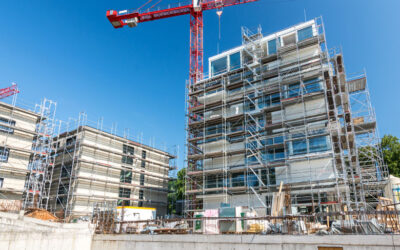 Securing water installations on construction sites
Stop the extensive, very costly and delaying water damage that often occurs precisely on construction sites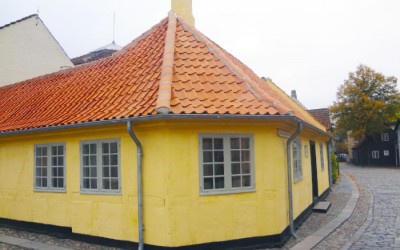 30 years of experience with leak protection of H.C. Andersen's House
Any leaks in the water or heating system will never trigger disasters with the destruction of irreplaceable cultural heritage.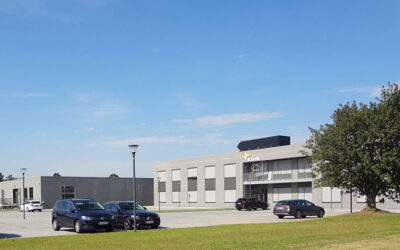 A house that is automated and secured at every turn
Bravida's new headquarters in Odense is equipped with all the building automation solutions you can imagine.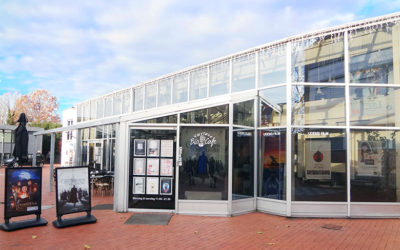 Alarms must be taken seriously
Oh no, not again, thinks cinema director Tine Kirkeballe as she once again turns off the alarm in the leakage protection system connected to Værløse Cinema's district heating system.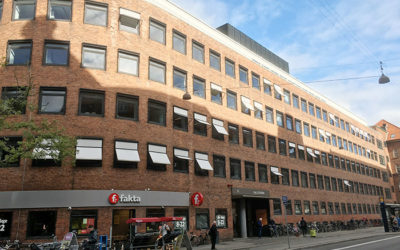 8% water saving boosts green credentials
The environment is more important, so we have to think differently – and fortunately, says Claus Frydenlund, a real estate technician at the Technical and Environmental Administration, City of Copenhagen.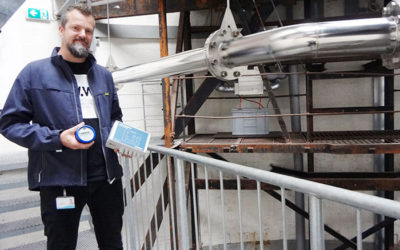 Big extra bills coming from water companies to several of their customers
During the first quarter of each year, many of the country's water utilities are faced with the unfortunate situation of having to tell some of their customers that they will be facing a large or small extra water bill.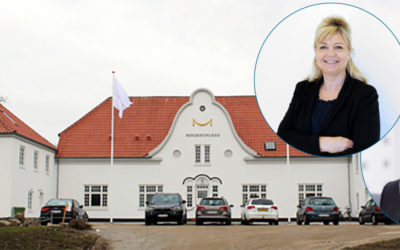 Funen real estate company has made a conscious choice
By leak-proofing BoligGruppen's property portfolio, both the environment and tenants will notice a difference.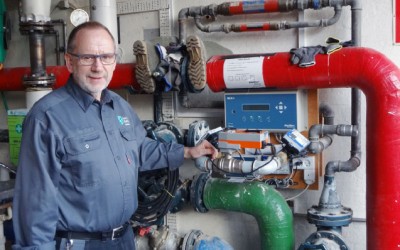 We have no water...
The leak protection of the domestic water system at Søndervangsskolen was installed a year and a half ago and in that time Hans Lang has seen it in operation a number of times.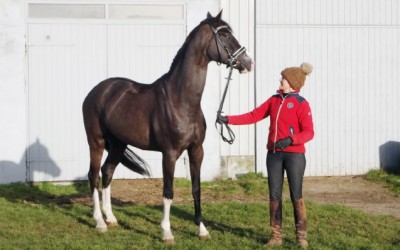 52 horses, 2 dogs and 2 humans are now safe from water damage
Recently, Thorup Sportsrideklub installed a leakage protection system that protects both animals and humans. In addition to the three stables, the private residence has also been secured against leaks.
The North Atlantic House "sailed" nowhere
The leakproofing was fully effective in preventing water damage with potentially large and costly consequences.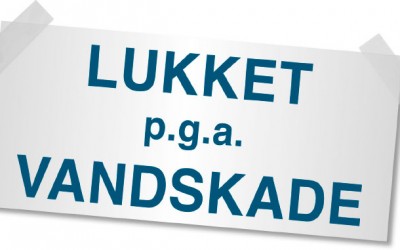 Finally - minimum requirements for water protection and leakage systems
The Danish Technological Institute sets out four requirements that should apply every time the systems are installed.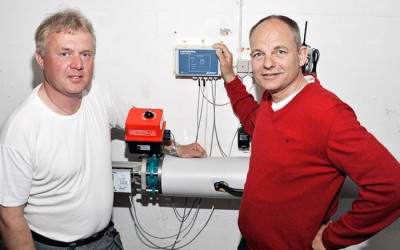 Leaks and water wastage are a thing of the past
Municipalities can save a lot of money if, as in Ringsted, they secure district heating installations in schools and institutions against leaks, burst pipes and waste of expensive district heating water.
Leak proofing is the best solution against disruptions
Mariagerfjord Municipality has a multi-year security plan – starting in the town halls.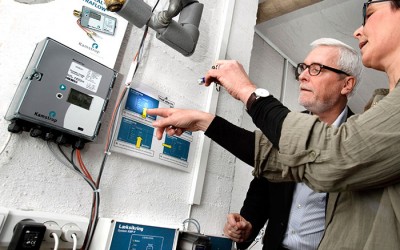 27 institutions in Odense secured against water damage
Odense's mayor, Anker Boye, describes the recently completed cooperation and development project with the local company DanTaet a/s as a real win-win project.
Our specialized project consultants are ready to assist with advice and guidance.